Wizz application
Make new friends
Applications are over
Discover Wizz's application
Win a Golden Pass
And receive $20 !
WIZZ IS A MEETING APP PERFECT TO:
1. SWIPE TO FIND FRIENDS who are online when you are.
2. CHAT LIVE with people around the world or close to you.
3. FIND A COMMUNITY who loves what you love.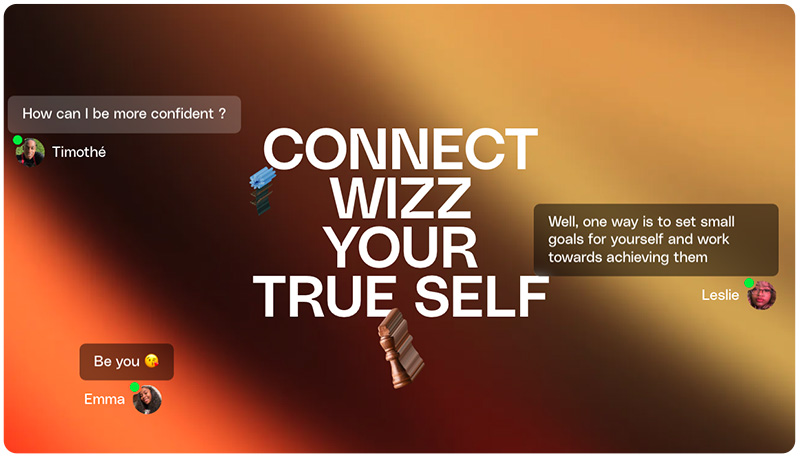 Introducing Wizz, a fun and safe space where you can meet new friends from all over the world. With over 5 million downloads, Wizz offers a positive vibe-only community. Swipe through the app to find friends who are online, chat live with people from different countries, and find a community that shares your interests such as Fortnite, manga, Roblox games, and more. Best of all, Wizz is free to use and has safety features, including an age gate, to ensure a secure user experience.

If you're interested, you can already create your account on the Wizz app and share with us your username! Don't forget to candidate to this campaign ;)

1. Download the app: create a profile
Appstore : https://apps.apple.com/us/app/wizz-expand-your-world/id1452906710
Playstore : https://play.google.com/store/apps/details?id=info.wizzapp&hl=en&gl=US
2. Candidate to this campaing and share your username with us (so we can find you!)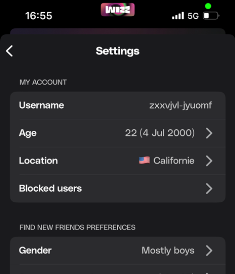 Located at the top of your settings screen. Share it with us, when you candidate, so you can receive a gold pass to access all the functionalities to be able to create your Tiktok !
3. Create a Tiktok, choose 1 concept among these 7 for your video
The video is ALWAYS divided into two parts:
First - you film yourself with a written message and trendy music
Second- you show a conversation from the app or profiles, or notifications
Meeting unexpected / random people with wizz app
Screenshot of profile and discussions on wizz. How to target people with a specific hobbie: Tuto
"My challenge on wizz app" - Write in wizz's chat the lyrics of a song
https://www.tiktok.com/@cam.butcher/video/6932802797918293254
POV : HOW I MET MY BSF Chilling on wizz app
Screen of a conv OR a picture of her/his profile
How I met my best friend from PARIS
https://vm.tiktok.com/ZGJHtyhS3
Swipe on wizz and reproduce funny physical pose/position people have on wizz

"Random Act of Kindness Challenge on wizz" OR "Absurd Compliment Challenge on wizz"
Screenshot of discussions on wizz
"Unlikely Friendship Challenge on wizz"
Screenshot of discussions on wizz + use #UnlikelyFriendshipChallenge
4. Send us the result and get your content approved before posting!
We need to have a quick look at your final result so you'll have to put your content in the appropriate mission.
You'll find your mission in your Sampleo's account.
Link in bio: https://share.getwizz.io/click/u9DC
5. When your content will be online, we send you $20 ;)