How does it work?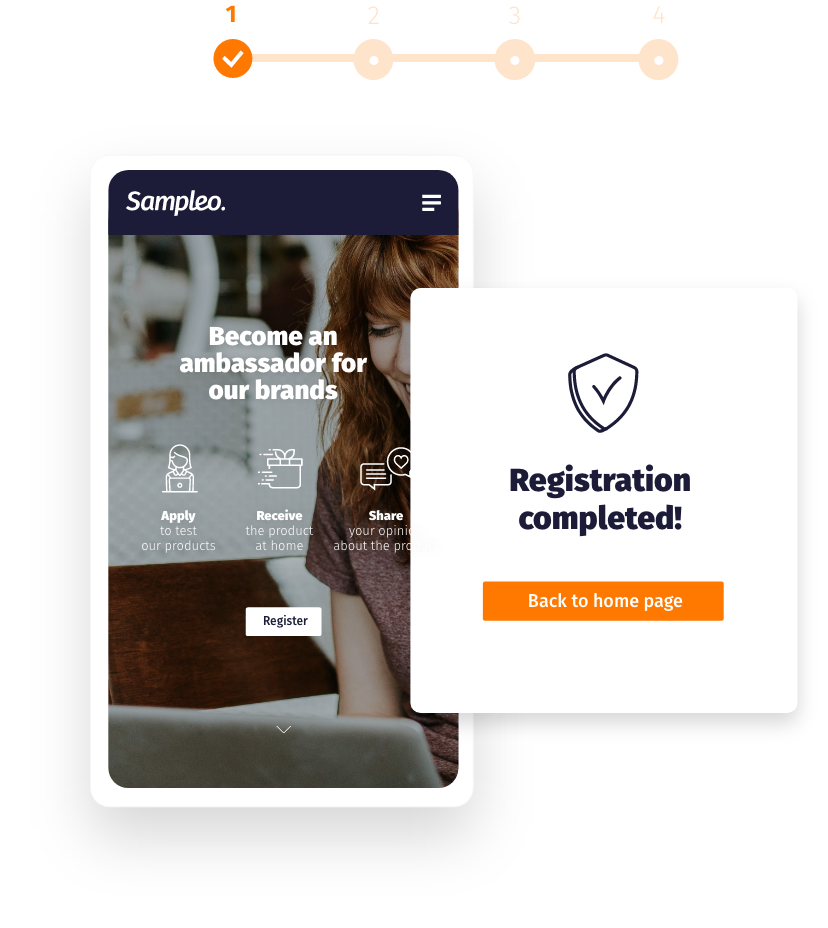 Step 1
Register on our website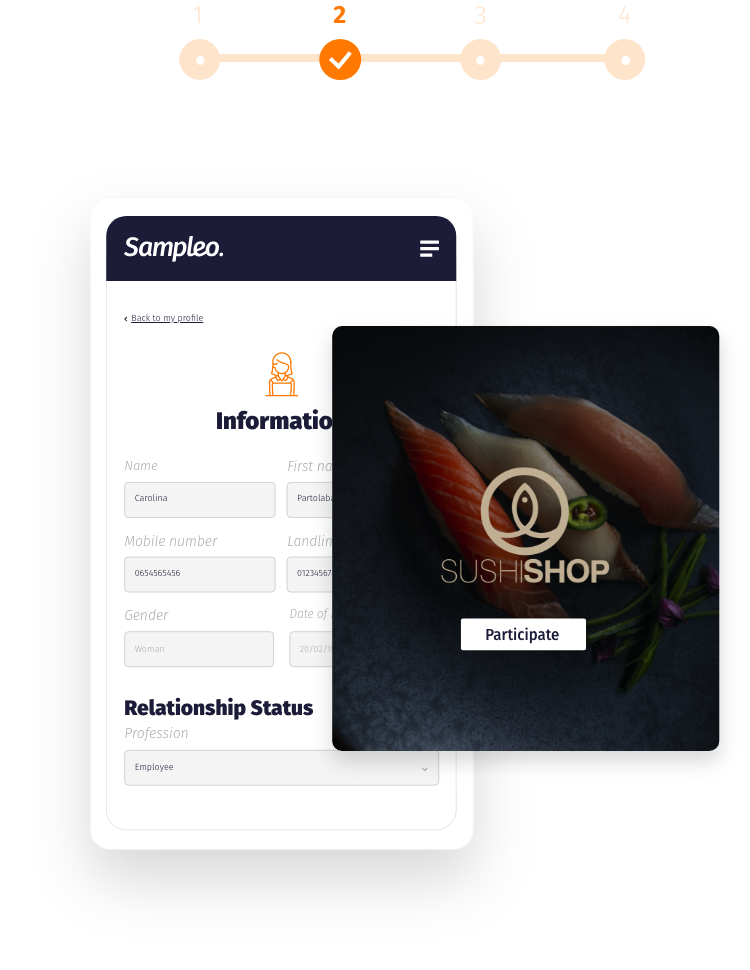 Step 2
Complete your profile and participate in our campaigns seeking applicants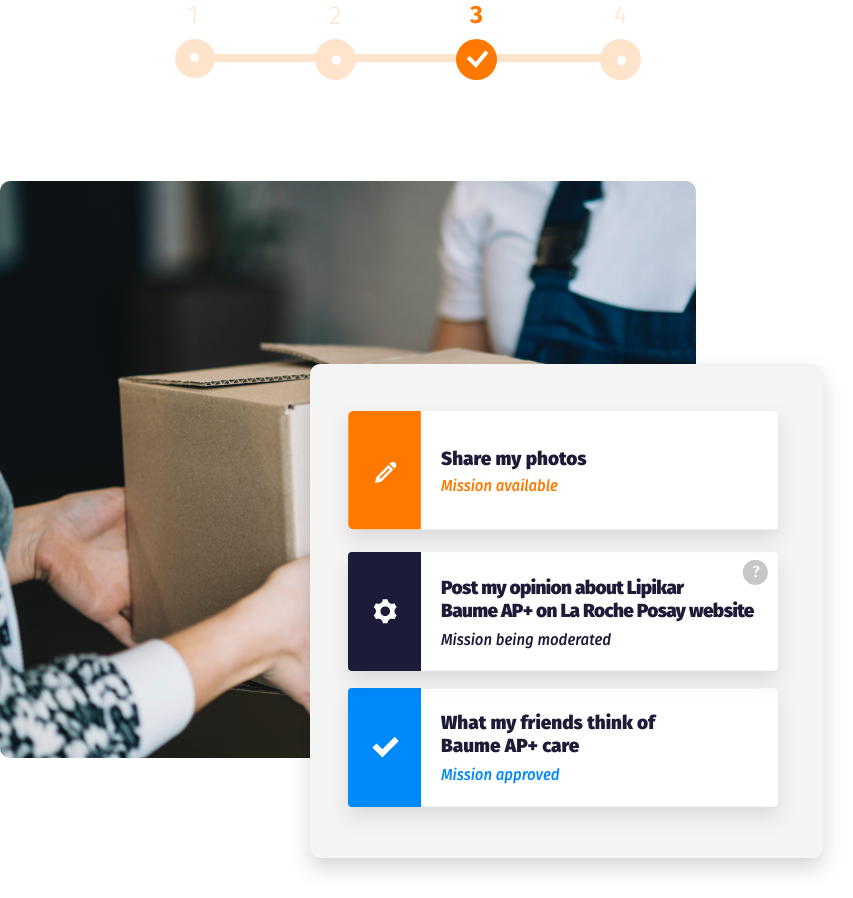 Step 3
Have you been selected among our candidates? Discover the product you will receive and share your opinion via our different brand ambassador assignments.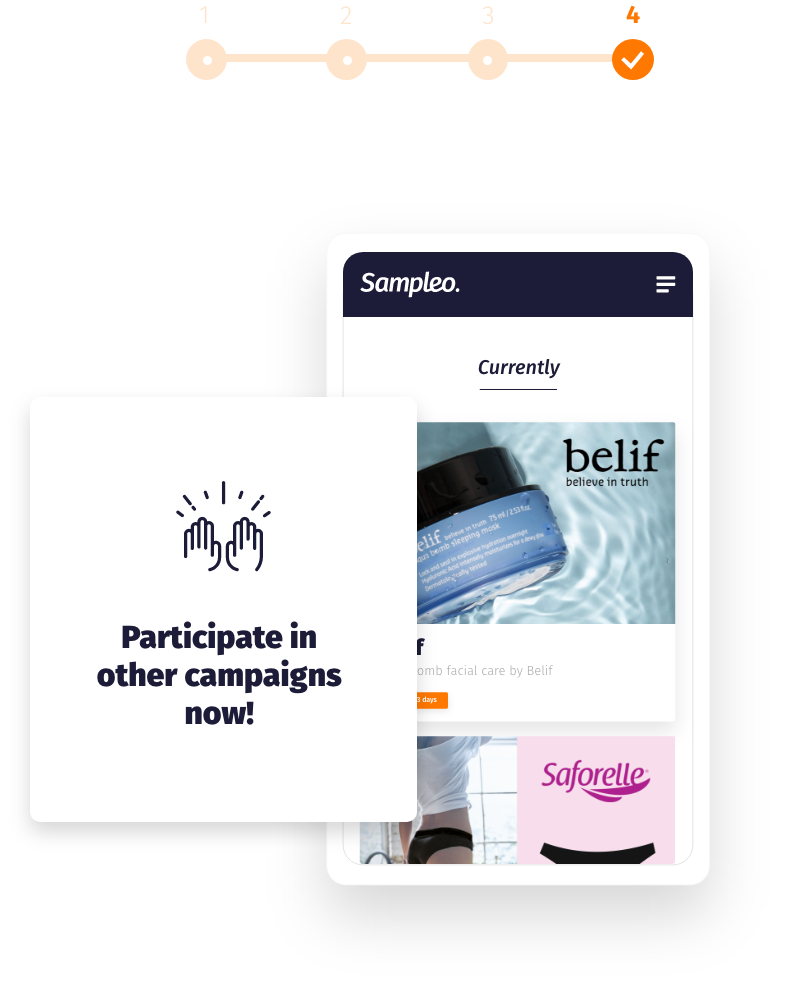 Step 4
Have you completed your assignments? Don't wait to submit your application for new campaigns!