Rosa Fresca products
No make-up and perfect skin: the secret lies in Rosa Fresca
Applications are over
DISCOVER THE NEW RANGE OF ORGANIC CARE PRODUCTS
SANOFLORE ROSA FRESCA WITH ORGANIC ROSE HYDROLAT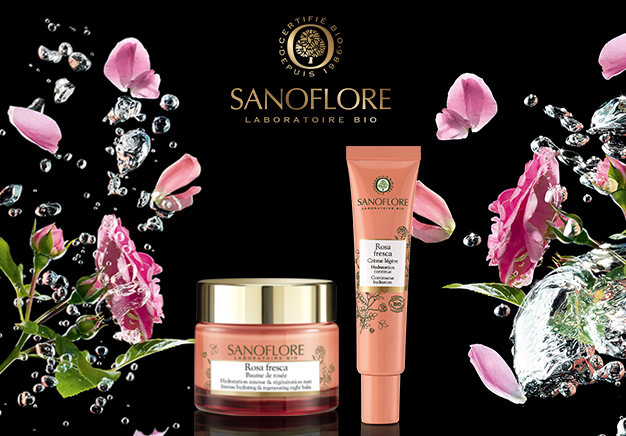 Two care products for all skin types, offering generous moisturising and complexion boosting properties. Performance is deeply rooted in natural formulas, with textures crafted by the hands of experts, combined with a perfume 100% from natural tonic origin, and full of vitality to ensure that you kick start each day with enthusiasm... no make-up needed, as healthy skin is good enough.
SANOFLORE IS OFFERING THE CHANCE TO DISCOVER ONE OF ITS TWO PRODUCTS
FROM THE ROSA FRESCA RANGE
ROSA FRESACA CREAM
Continuous hydration - Normal and mixed skin types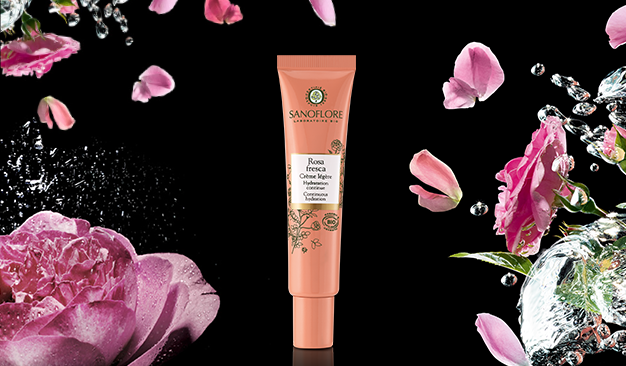 An immediately bright skin with lasting hydration.
It soft and silky cream texture, enriched with vegetable glycerine, using the Mica technology is subtly dosed with pigments and pearls for an immediate rose complexion.
The Rosa Fresca cream is formulated using:
21% ingredients from organic farming
ROSA FRESCA ROSE CONDITIONER
Intense hydration and night-time regeneration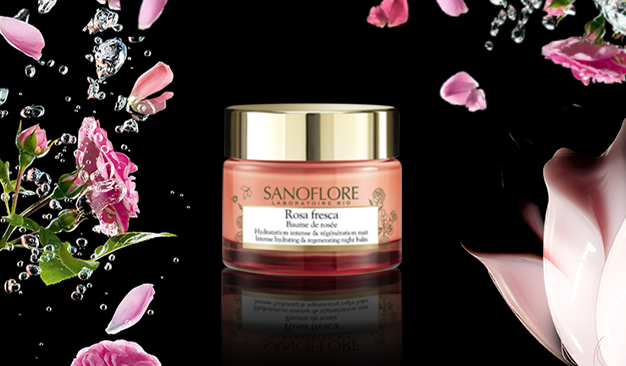 At night, skin harmonises its metabolism and makes the most of active moisturisers. The Rosa Fresca Conditioner is particularly rich in Rose moisturiser (15%) and glycerine (16%), and enriched with hyaluronic acid, as well as having organic olive leaves (3%) cultivated in the Drôme provençale.
The abundant composition of polyphenols with their antioxidant properties extracted from olive leaves means the formula has overall protective action against oxidation. Meaning your skin is better protected against the rigours of the environment**.
Its unctuous and comforting creamy texture like a "deep" conditioner does not have any greasy or sticky sensation when coming into contact with the warmth of your skin. Trapped by the micas, the Organic Totum de Rosa Damascena offers a real "moisturising bath" during the whole night, offering lightness and comfort.
The rose scent, which is just as sweet as it is harmonising, enriched with essential organic thyme oil from the Vercors, guarantees a pleasant and rejuvenating night.
The Rosa Fresca Conditioner is formulated with:
26% ingredients from organic farming