Purina ONE cat food
Purina ONE: Visible Health for Today and Tomorrow
Applications are over
Purina ONE: Visible Health for Today and Tomorrow
Participate now and receive a free 3KG pack of Purina ONE for your cat!
Discover Purina ONE for Cats
and witness a visible difference in your cat's health and well-being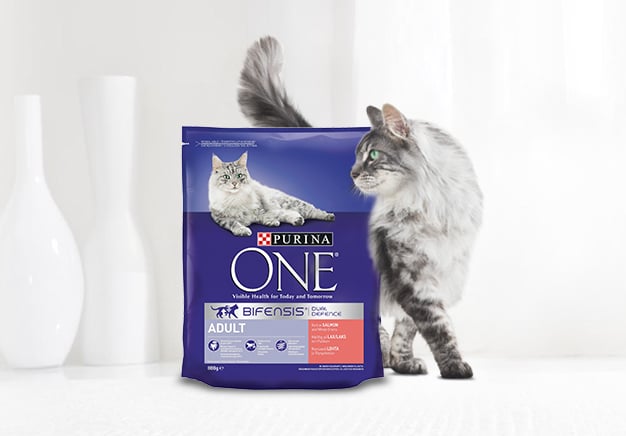 A lifetime of care, but 3 weeks to see a visible difference.

Keep your cat healthy by feeding her with Purina ONE®. It's advanced, complete and balanced nutrition helps you take great care of your cat. You could soon notice visible results that are signs of a healthy and happy cat: a great appetite, a high energy and vitality level, a shiny coat, and bright eyes.
As part of this campaign, Purina offers you the chance to take the Purina ONE 3 Week Challenge which will lead to visible differences in your cat's health.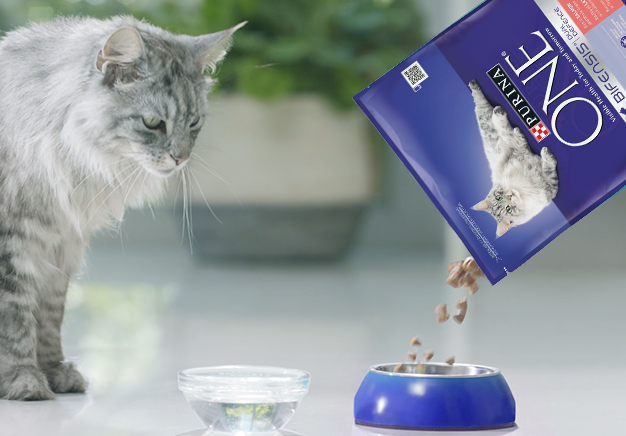 By participating in the Purina ONE 3-Week Challenge, you will witness noticeable changes in your cat's wellbeing. Here are a few changes you can expect to see in your cat when you feed her Purina ONE:
Day 1: Great appetite.
With its delicious taste and high quality ingredients, Purina ONE® will provide your cat with the nutrients she needs, and the flavours she loves.
Week 1: Higher levels of energy and vitality.
You could see your cat's energy and vitality levels increase aided by the high quality, complete and balanced nutrition of Purina ONE®.

Week 2: Healthier digestion.
Purina ONE® contains chicory, a natural ingredient that is proven to help improve digestive health. Thanks to appropriate fibre sources and the high digestibility of Purina ONE® you could also notice that your cat is passing small, firm stools.

Week 3: Shinier coat and brighter eyes.
Purina ONE® contains specific nutrients - including Omega 3 & 6 fatty acids and essential vitamins and minerals - to help keep your cat's skin healthy and her coat shiny. A high level of antioxidants also helps support bright, healthy eyes.
Tomorrow: Strong natural defences.
Our Purina ONE® Bifensis recipes are specially formulated to stimulate natural antibody production to help support a healthy immune system and cell function, to help your cat stay healthy today and tomorrow.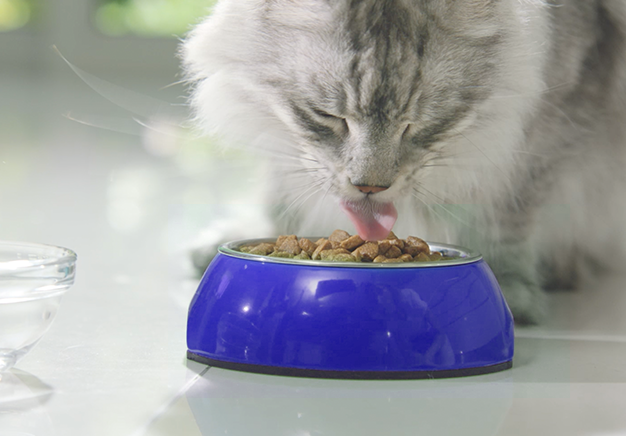 Start the Purina ONE 3 Week Challenge and See a Visible Difference in your Cat's Health

Purina ONE for Cats
Purina ONE for cats blends a variety of high quality, natural ingredients to create the best possible nutrition for your cat. After you switch to Purina ONE you could potentially see a difference in 3 weeks or even less. Problems during mealtime will be a thing of the past, your cat will lick the bowl clean every time you use Purina ONE! Many enthusiastic cat owners have accepted the 3-Week Challenge to see major differences in the health of their pet, including a shinier coat and stronger teeth and gums. What difference will you see?
Discover the best campaign photos