Puck Soups
Applications are over
Puck Soups
OPEN, POUR AND HEAT!
To all the food lovers, and people who have a busy lifestyle…
Are you running out of time to make all natural, delicious meals?

Grab a spoon and a pack of delicious Puck soups to get exactly what you need!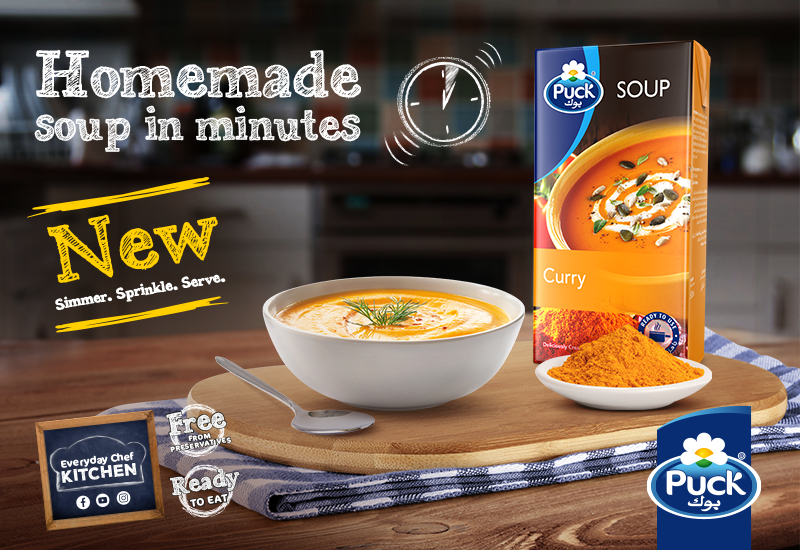 Here is your chance to create your all natural delicious meal with Puck's Soups and showcase the product and the flavor Soup varieties.
Did you know that soups are good for the soul! And to the rest of your body too!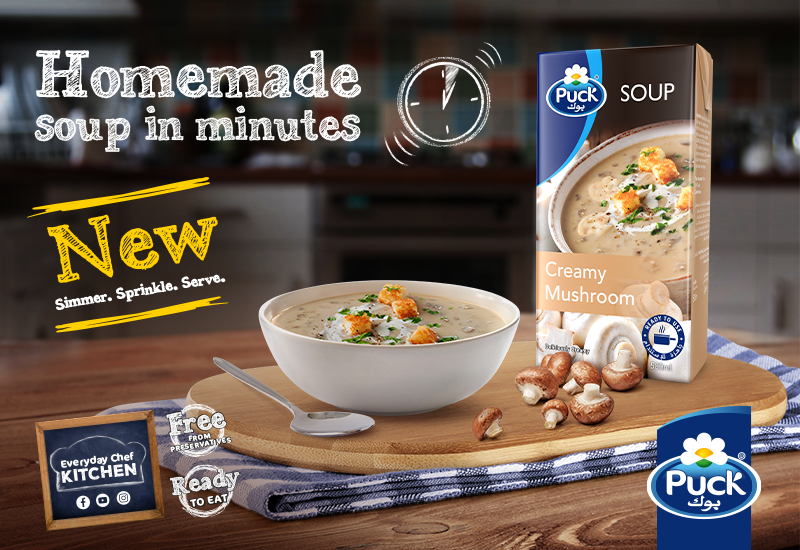 We understand that, in the present day and the century of fast meals and quick progress, you may be short on time and unable to prepare all natural and delicious meals for yourself! Not to worry! Puck's soups are easy to re-introduce all natural food back into your diet and have a great way to stay hydrated. With all the ingredients you need inside the box, you will be able to eat it right away!
Puck Soups come in three natural flavors: tomato, curry, and mushroom!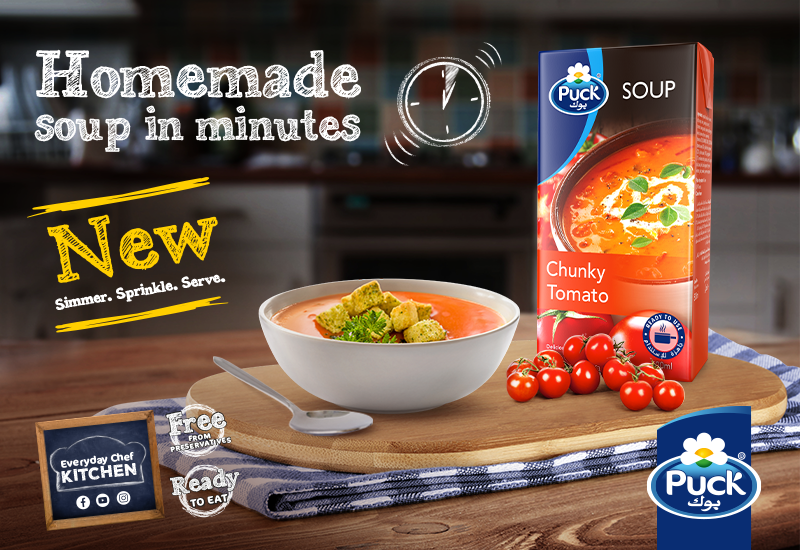 Enjoying a bowl of soup may be an easy, quick and tasty way to boost your day! All you need is to follow those 3 steps: pour the pack, heat it for a couple of minutes and add your final touches (salt, lemon, croutons) and you're good to go!
Did you know?
All the ingredients you need are already inside the box and ready to be heated.

Puck soups are made from all natural ingredients (real mushroom and tomato pieces in the soups), no additives, free from preservatives and artificial flavors

Perfect for adding your own touch with your favorite ingredients
 شوربة_ماما_بدقائق#
One of the most exciting campaigns is coming to you in the UAE and KSA!
Puck Soups are going to save you so much time!
Say goodbye to hectic cooking preparations and welcome easy to prepare, fast, and all natural soups from Puck!

Join now!
Discover the best campaign photos