Kellogg's Crunchy Muesli
Discover Kellogg's Crunchy Muesli!
Applications are over
Thank you for being part of Kellogg's Crunchy Muesli tasting in partnership with Atyab Tabkha.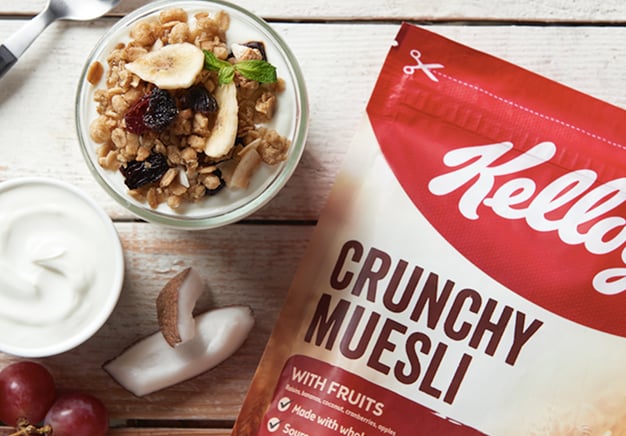 Our product is not only delicious and suitable for almost all the times but it is also rich in many nutrients and appropriate for all family members.
Here are some of our suggestions to get the best taste out of Crunchy Muesli :
With milk for a delicious and fulfilling breakfast;
With yogurt and a selection of fruits for an exquisite afternoon snack;
Paired with some nuts for extra crunchiness and proteins;
In a smoothie for your post workout
Soaked in milk overnight for a new and innovative taste
And now, it's your turn...

The options are endless! Mix and match to your taste!
Share your tasting experience on social media mentioning @atyabtabkha @kelloggsarabia #crunchymuesli #MeAndMyKelloggs