Growing-up Milk
The innovative growing-up milk that's closer to nature
Applications are over
ILLUMA 3: The Innovative Growing-Up Milk That's Closer to Nature
Discover ILLUMA 3, the result of the latest scientific research in nutrition. Its design is inspired by nature to help fuel your child's growth and help meet their natural potential.
As part of this campaign, ILLUMA 3 offers 100 lucky ambassadors in the UAE, with a child between 1-3 years, the opportunity to try their latest innovation growing-up milk.
When you expose your child to the greatness of nature and nurture them with the best that science can offer (ILLUMA3), you unleash their potential for greatness! ILLUMA 3 has an innovative combination of a beneficial fat (sn-2 palmitate) and prebiotic fiber (oligofructose) designed to help support nutrient absorption and digestive health.
How is ILLUMA 3 designed to make it easier for your child to absorb and utilize key nutrients?
ILLUMA 3 includes sn-2 palmitate. This beneficial fat is designed to help support the way your child naturally absorbs nutrition to help him utilize important vitamins, minerals, and nutrients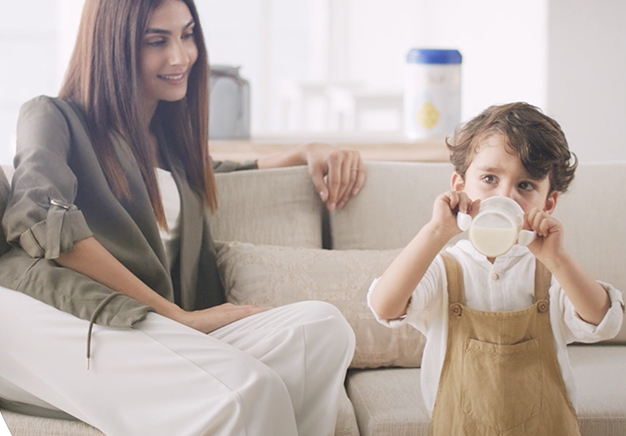 How does ILLUMA 3 support your child's growth and immune functions? ILLUMA 3 contains HMO (Human Milk Oligosaccharides) and high-quality protein, Alpha Lactalbumin to support immune functions and growth.
Discover the best campaign photos