غارنييه سكين أكتيف جرعة سيروم للإشراقة السريعة
لقد تم إغلاق التسجيل
Garnier Fast Bright Hyperpigmentation Ampoule Serum!
Summer is already at your doorstep and It's time to get your fresh skincare routine!
Did you know the sun is one of your key beauty skin enemies ? UV rays are one of main causes of hyperpigmentation & uneven skin tone. Imagine one product that tackles TWO of your skin concerns: dark spots & dark undereye circles!
Garnier Skin Active introduces NEW "Garnier Fast Bright Ampoule Serum" infused with 3% [Vitamin C + Niacinamide] in a precise dose with clinical efficacy to reduce hyperpigmentation in just 6 days*.
Garnier Fast Bright Ampoule Serum is the product that is going to give you the glow that you deserve, and reduce the pigmentation around your eyes. This ampoule serum contains one of the key & trendy active ingredients: Vitamin C** & Niacinamide.
The Ampoule Serum is able to fade & address reduction in dullness, unevenness, dark spots and dark eye circles.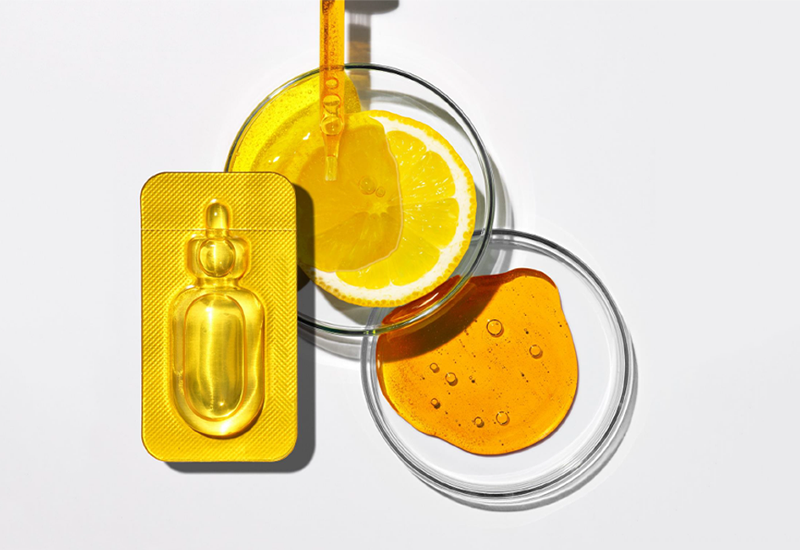 What is Hyperpigmentation?
Hyperpigmentation is a skin condition in which patches of skin become darker in color than the normal surrounding skin, it can be a stubborn skin concern, especially for those with acne-prone skin.
Causes of Hyperpigmentation:
UV rays and external factors
Inflammation
Injury
Hormones
Medication
Genetics




Types of Hyperpigmentation:
Patches or Melasma, is believed to be caused by hormonal changes and many develop during pregnancy.
Dark Eyes Circles, known as Periorbital Hyperpigmentation, are darker patches under the eye.
Dark Spots or Sunspots are related to excess sun exposure over time.


How to refresh your summer skin & tired eyes?
Let's get rid of Hyperpigmentation!
Fast Bright Ampoule Serum is the Remedy you need!
Garnier Fast Bright Ampoule Serum is a concentrated clinical efficacy precise sealed dose, with maximum potency in precise 1.5ML dose. It comes it a pack of 12 doses, to use twice a day, day & night for 6 days to treat your skin effectively.


Ampoule Serum
3% Vitamin C + Niacinamide, power duo when paired together
-32% unevenness, -38% dark spots, -37% dark eye circle, -30% dullness!






How "Garnier Fast Bright Hyperpigmentation Ampoule Serum" works?
Niacinamide:
Disrupts melanin transfer to keratinocyte and reduces melanin production
Brightens, reduces discoloration appearance and fortifies skin barrier
Niacinamide, anti-pigmenting, soothing and antioxidant
Vitamin C:
Inhibits melanin production, reduces tyrosinase ad oxidation
Brightens, evens skin tone and reduces hyperpigmentation color and size
Natural origin from renewable source




Did you know?
Garnier Ampoule serum is:
Suitable for all skin types
Non-sticky
Non-oily
Quickly absorbed
Lightweight texture


Usage:
Open pack back the top tab of the ampoule serum, breaking it before squeezing
Apply all over cleansed face, especially on areas of concerns by gently massaging it in.
Apply 1 dose in the morning and 1 dose at night for best results in 6 days


@GARNIERARABIA
#GARNIERARABIA
#GarnierFastBrightAmpouleSerum
#غارنييه_جرعة_سيروم_للإشراقة_السريعة
One of the most exciting campaigns is coming to you in the UAE and KSA!
If you are selected, you will have the chance to receive Garnier Ampoule Serum set!
*Involving dullness, uneven skin tone, dark spots, age spots & undereye dark circles.
**Vitamin Cg=Vitamin C derivative.