S-26 Progress GOLD: Nurturing Tomorrow's Great Minds Today!
Provide the proper nutrition needed for your child's development with the new and advanced S-26 Progress GOLD growing-up milk!
S-26 Progress GOLD is the first growing-up milk in Jordan that is enhanced with HM-O.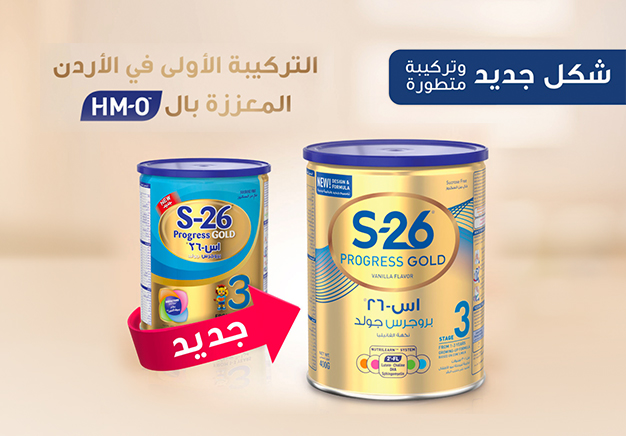 Human Milk Oligosaccharides (HM-O) is the 3rd largest solid component in breast milk(1)
And responsible for supporting the child's immune system by promoting good gut bacteria and strengthening the gut barrier function (1,9)
Welcoming Jordan for the first time, 500 ambassadors with children between 1 and 3 years will be selected to exclusively receive a 400g tin of S-26 Progress GOLD growing-up milk to test.
There is also a special competition for you to take part in! To participate in the competition, you have to follow 3 easy steps:
1. Upload a learning moment with your child on Instagram
2. Follow and tag @progressgoldlearners on Instagram
3. Tag 1 friend and use the hashtag #GreatMinds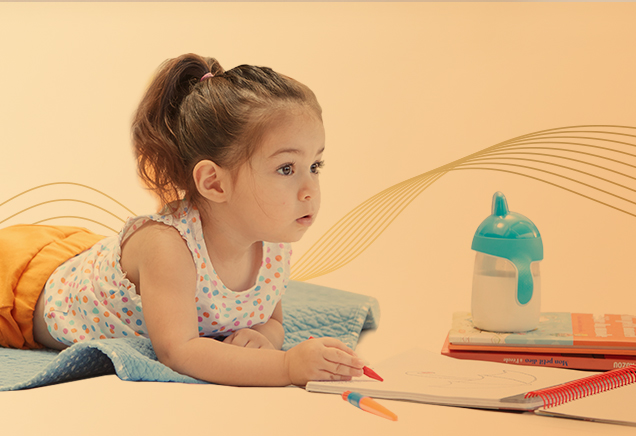 Proper nutrition is essential to support your child's cognitive development and function, S-26 Progress GOLD growing-up milk provides the optimal nutrition to support their brain development.
References: 1. Zivkovic AM, et al. Proc Natl Acad Sci US A. 2011;108(suppl 1):4653-4658. 2. Bode L. Nutr Rev. 2009;67(suppl 2):S183-S191. 3. Bode L, Glycobiology. 2012;22:1147-1162. 4. Le Pendu J. Protecting Infants Through Human Milk 2004 (pp 135-143). 5. Newburg OS, et al. Glycobiology. 2004;14:253-263. 6. Morrow AL, et al. J Pediatr. 2004 Sep;145(3):297-303. 7. Newburg OS. J Pediatr Gastoenterol Nutr. 2000;30(suppl 2):S8-S17. 8. Newburg OS, et al. Annu Rev Nutr. 2005;25:37-58
The S-26 Progress GOLD of camapaigns
Find reviews of other products in the category Food
Discover product
500
Growing-up Milk