Food For Your Canine Majesty
A new feeding kit experience for your canine majesty
Applications are over
Pixie offers high quality premium products to satisfy your small dogs discerning palates and meet their individual needs
Pixie knows that you love to give your pup the variety they crave through a multitude of different feeding methods, flavours and textures
Pixie wants to provide complete and balanced meals to every small dog, answering their health needs and at the same time providing the necessary variety to keep the bowl licked clean at the end of the day.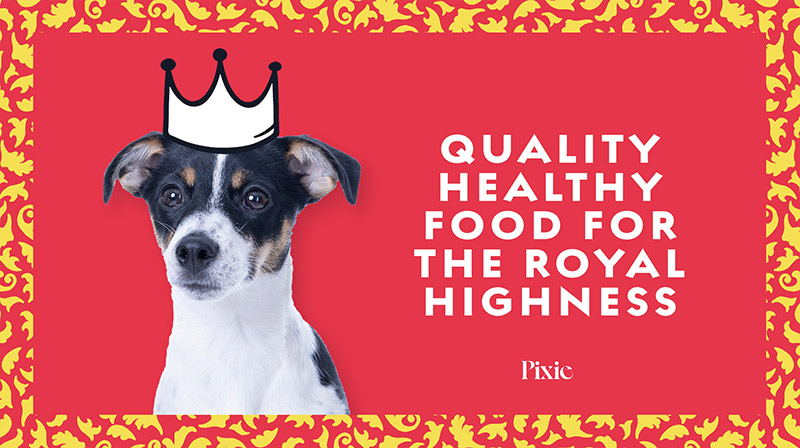 Pixie will provide you with a feeding kit that answers all of your pups specific needs, as well as fitting your lifestyle.
Using this kit and following the guidance, you can administer the best customised health nutrition for their dogs' profile and build confidence in knowing you're giving your dog the best.
The box contains :
- The crown kibbles
- Divine wet toppers
- Supreme boosters
And all the guidance you need to add your own fresh ingredients.
The kit is for 7 days and shall be designed specifically using the answers you give during the campaign recruitment.
Discover the best campaign photos